India News
Medical camps by BRO as part of 'Azadi Ka Amrit Mahotsav'
Ministry of Defence
Medical camps by BRO as part of 'Azadi Ka Amrit Mahotsav'
Posted On:
14 AUG 2021 1:02PM by PIB Delhi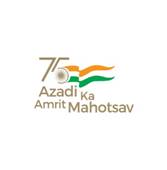 Key Highlights:
75 medical camps being organised in border states & friendly countries
Free medical check-ups & free medicines to the needy
Raising awareness among locals about COVID-19
Free distribution of face masks & hand sanitizers
Border Roads Organisation (BRO) is conducting 75 medical camps in border states and friendly countries as part of 'Azadi Ka Amrit Mahotsav', marking the 75th anniversary of India's Independence. A large number of camps are being conducted in Jammu & Kashmir, Arunachal Pradesh, Ladakh, Uttarakhand, Sikkim, Mizoram & Tripura as well as Bhutan.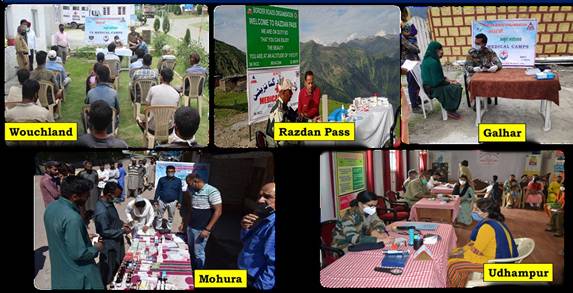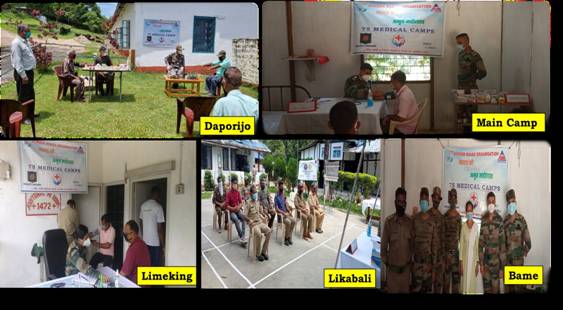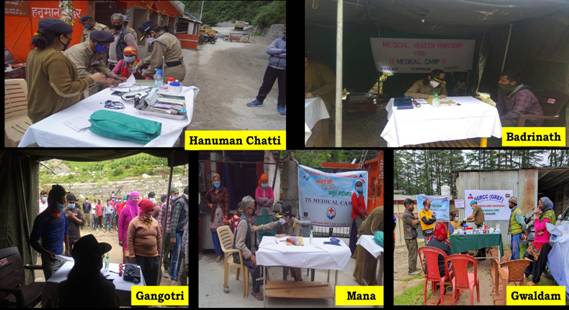 As part of the campaign, BRO is providing free medical check-ups and free medicines to the needy people living in remote and border areas. These camps are also raising awareness among the local population in border areas about the Covid-19pandemic. People are also being informed about the importance of good hygiene, socialdistancing and wearing of masks. Free face masks and hand sanitizers are distributed to locals as part of the initiative.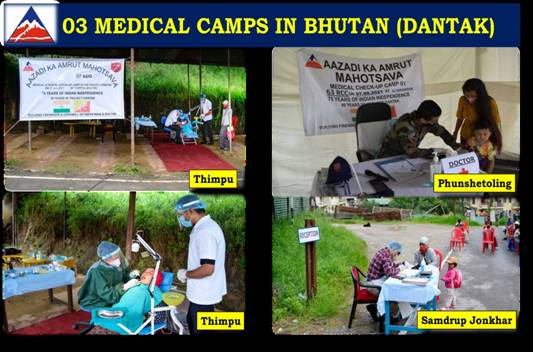 ABB/Nampi/DK/Savvy
(Release ID: 1745721)
Visitor Counter : 14